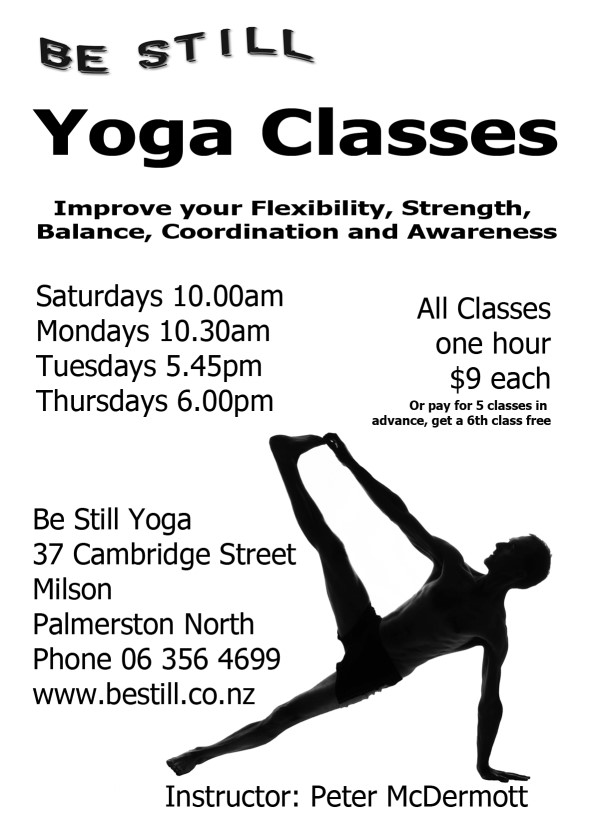 Be Still Yoga Classes
After many years of personal yoga practice, Peter was convinced of the benefits of a regular yoga asana practice and felt compelled to share this experience with others. He completed the IYTA Teaching Diploma in 2004 and is continuing to expand the range and depth of the techniques he shares with his classes.
Peterís yoga classes are influenced by the teachings of the late Indra Devi who recommended a strict daily practice of yoga postures and breathing techniques. Devi encouraged students to adapt yoga lessons to suit their own individual needs and circumstances.
Disciplined, regular yoga practice helps overcome the physical and mental tensions that restrict the body and mind by developing flexibility, strength, stamina and vitality.
Peterís classes are suitable for all levels of ability. Beginners are encouraged to practice alongside advanced students, and appropriate instructions are given to ensure the class is safe and suitable for everyone present. However, if you have any injuries or medical conditions, please advise Peter before your first class.